PRODIST LOOKS AFTER MAN'S BEST FRIEND WITH ACCELERATE DESIGN
OVER THE PAST DECADE, ACCELERATE DESIGN HAS PROVEN ITSELF AS THE LEADER IN THE ROTATIONAL MOULDING INDUSTRY. THEIR PRODUCTS ARE UNIQUE, INNOVATIVE AND OF HIGH QUALITY. PRODIST IS PROUD TO ANNOUNCE THAT THE K9 SHUT EYE DOG KENNEL, WHICH WAS AWARDED THE PRESTIGIOUS ARMSA (ASSOCIATION OF ROTATIONAL MOULDERS OF SOUTHERN AFRICA) PRODUCT OF THE YEAR AWARD RECENTLY, IS NOW AVAILABLE FOR ORDERS FROM OUR WAREHOUSE IN KEMPTON PARK.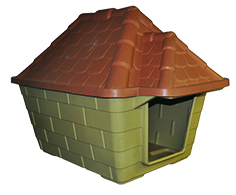 As one of the longest running dog kennel manufacturers in South Africa, Accelerate Design prides itself in creative craftsmanship, continuous innovation and sustainability.
All plastic products are manufactured from high quality, UV stabilised polyethylene and what's even better news is that the material is approved by the US FDA (US Food and Drug Administration) which means Fluffy or Wagter can safely chew on it.
And to top it all, all plastic products come with a guarantee of 5 years!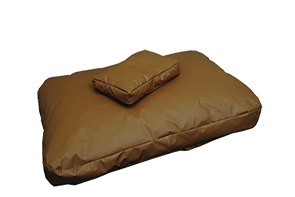 Your dog is part of your family, not simply a pet; which is why you want the very best for them. Give your dog the best there is for its bedding with the Accelerate Design range of dog beanbags.
Their pet-friendly dog beds are water resistant, making them a breeze to keep clean - simply wipe off any dirt or stains with a damp sponge and mild detergent. The Accelerate Design range of dog beanbags are great indoors and outdoors - wherever your pet prefers to sleep! Doesn't your best friend deserve a good night's sleep?